First-year medical students, directly out of high school in most cases, make their first steps on the way to contact with patients. The first six months of their education, Radboudumc focuses on general communication skills of students. These skills are required for doctors, but could be applied in other situations too.
Remco Haringhuizen, lecturer First-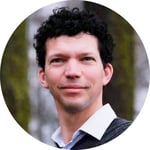 line medicine at Radboudumc, developed a training program around the theme Listening, summarizing and asking follow-up questions.
Download the casestudy and read about:
Practical examples in the program
How students practice with video software TrainTool
What participants think of the program
The effect of the training program on tutorials